Between the middle tailings bund and the kissing gate at Baker Street is evidence of one or more building sites. These are flat areas just to the west of the walkway, in the ferns. See the photograph showing the Cassel water race flume. The dwelling can be seen above the centre of the foreground flume.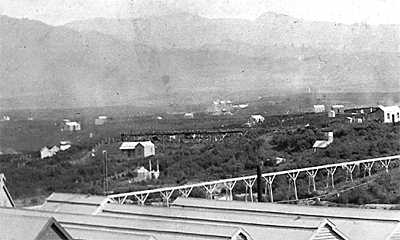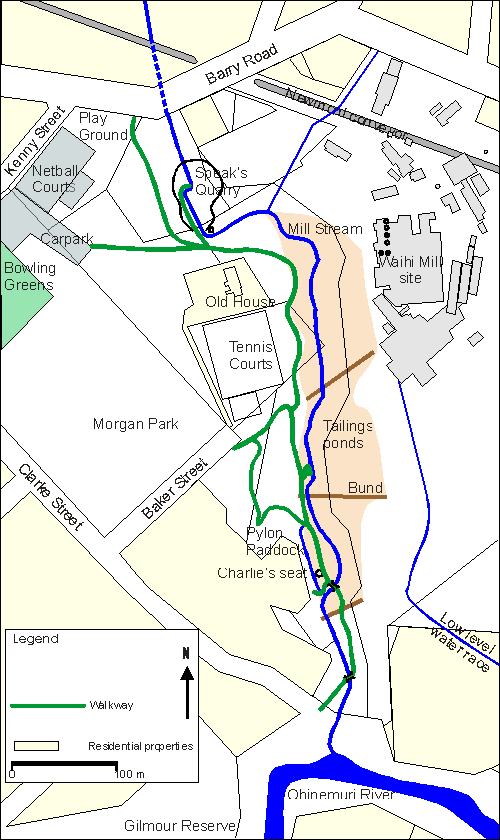 Mill Stream Walkway Heritage Features.
Map showing walkway, present stream alignment, Speak's Quarry, old tailings ponds and the Waihi Battery site. House site west of walkway is shown on mouse over.